Skip to content


"Brighton experience" is priority #1 with us in 2021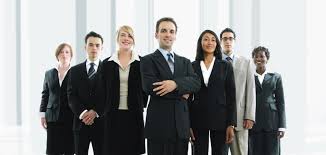 Our team is excited about 2021 and the improvements we are making to our programs. We successfully migrated to new learning technology late last year, the next step is "optimizing" this new LMS technology to improve the experience our students have taking their courses & programs.
During a strategy session with Steven, Sean, Lori and I we really came to the conclusion that its the total "Brighton Experience". That is our differentiator.
By now you may have heard of our successful "ProScan to Placement" process that starts the minute anyone engages with us to learn about our programs. Another example is our "employability team" who really defines our why – Improving Employability Every Day.
Back to the "Brighton Experience" which includes support from every level of our students educational journey. The goal is simple: deliver a premium learning experience that is accessible, affordable, and actually enjoyable. From 24-7 course access which now includes the TalentLMS Application, which means you can access from your cellular device! You will have support from an enrollment advisor in selecting the right Employabilty Pathway.
While you are enrolled, you will have a dedicated Student Success Coach AND an Employability Placement Professional. As a graduate, you will be part of our Certify for Life program, which means you'll be able to review updated material that will aide you in updating your Certification.
Program Improvements are also a part of the "Brighton Experience". An exciting new enhancement/offering s our new Pharmacy Technician Short course that:
Can be completed in less than 16 weeks!
Less than $1,000.00
NHA and PTCB Practice Test included
We are super excited to speak with you if you want to improve or start a great career in the Legal, IT or Allied Health fields. Jobs for Pharmacy Technicians, Medical Billing & Coders, Paralegal Assistants, and Nurse Paralegals.
Onward 2021 – here comes the Brighton Experience.