Skip to content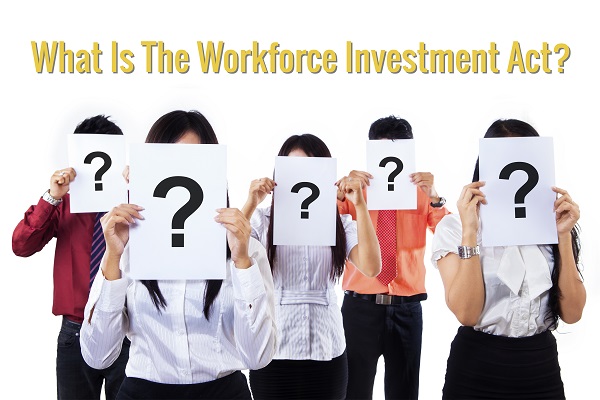 The Workforce Investment Act, which is managed by the United States Department of Labor, was signed into law on August 7, 1998. The purpose of the program is to provide the following outcomes for adult participants:
Employment retention
Increased earnings
Reduced welfare dependency
To enhance the competitiveness and productivity of the nation's economy
Low-income individuals, veterans, spouses of veterans, and current welfare recipients receive priority consideration for the Workforce Investment Act.
Services Available at Neighborhood Centers
The Department of Labor provides funds to neighborhood centers across the country to make resources available for program participants. This includes a wide range of individual services as well as those provided by a counselor. Some of the specific services available under the Workforce Investment Act include:
An initial assessment of the participant's current skills, abilities, and aptitudes in order to determine the support services he or she may require.
Program participants can research educational and employment opportunities, both those that are local and those available only online.
If the participant is currently unemployed, he or she can receive help with filing for unemployment compensation benefits. A counselor is also available to evaluate current eligibility for job training, enrollment in a degree program, and eligibility for financial aid.
Once the program participant has narrowed down possible jobs or career training programs, a counselor can assist him or her with application materials. Counselors also offer career counseling and job placement services.
Employees of neighborhood centers enrolled in the Workforce Investment Act can provide detailed information to program participants about employment and market trends, salary expectations, and predictions for future growth in a particular industry.
Brighton College Offers Career Training Programs for People Enrolled in WIA
Brighton College, a distance education school located in Arizona, supports the spirit of the Workforce Investment Act. We believe that most adults benefit from meaningful work in more ways than just financially. However, we also understand that balancing college coursework with family and other obligations is not always easy. That is why we offer all of our certificate, diploma, and degree programs
online.
We encourage any prospective student who works with a Workplace Investment Act counselor to research the career outlook for any of our programs. Here is just a sampling of what we have to offer:
Health Services Careers: Brighton College offers an associate degree in health services management that prepares students to work in managerial roles within medical records, coding, or related departments of a medical facility. Those who are more interested in an entry-level career may want to consider medical transcription, coding and billing or becoming a pharmacy technician.
Paralegal and Criminal Justice Careers: Graduates of our paralegal program are eligible for testing to become a Certified Legal Assistant. Criminal Justice graduates have a wide variety of career options, including probation officer, juvenile justice counselor, and criminal investigator.
Business Management and Business Technical Sales: These associate degree programs prepare students for entry-level work in the business career of their choice.
Prospective students or their Workplace Investment Act counselor are encouraged to contact us at Brighton College with questions or to enroll.