Brighton Community Partners
Career and Technical Education at Brighton
Brighton wants to help! Our mission is to offer affordable, employability-focused, distance education programs to all qualified students in a flexible, personalized manner.
The career and technical education provided by Brighton can assist those that need it most in our communities with an accelerated and affordable path to employment in order to break cycles of poverty, recidivism, and abuse.
How Brighton is helping to break cycles through education
Employability
Brighton's accredited online programs train students in several of today's fastest growing occupational fields. Brighton offers career and technical training courses that are relevant and prepare the student for successfully entering their chosen field. Training programs can be selected based on the employment opportunities in your market area. Brighton offers employment preparation and support services to students.
Flexibility
Since Brighton conducts training in a virtual environment there are no location barriers in delivering the training. As a private college, Brighton can adjust to the training needs and budgetary concerns of your agency. Brighton can offer supplemental student support services, as needed, to fill in any gaps in your agency's services.
Affordability
If the low credit hour rate is not enough, Brighton can offer subscription pricing to help maximize training budgets. Brighton understands the needs of agencies like yours to train as many individuals as possible within funding constraints, and we can work with you to make that happen. Unlike other for-profit colleges, Brighton is here to meet your needs but for us to do that you have to let us know how we can help!
Variety
Brighton offers accredited and non-accredited programs, some earning college credit, while others simply earn a certificate of completion. Many of the certificates prepare students for industry certification and others simply train to industry standards. Associate degree programs are also available. We have something for every training need and every funding budget.
Benefits
Brighton Partnership Benefits
Certificate programs leading to industry certifications.
Affordable Training – Brighton is open to discussing budgetary constraints to make the training accessible and affordable.
Flexible Training – virtual delivery for study anywhere. Courses can be taken year-round with 24/7 access.
Student Support – one on one Student Support with a dedicated Brighton Success Coach*, access to a certified instructor in their profession for their field, and one on one support and tutoring.
Employability Team* – all students receive an assessment* of their motivators, stressors, satisfaction, communication style, logic, strengths and more. They also receive assistance with job search preparation, locating opportunities, securing interviews, and hopefully a position.
One-Stop Opportunity – Brighton will not solicit your clients, preferring the agency to work with them on deciding which program is the best fit. Once they decide and commit to a Brighton program, Brighton will then handle the enrollment, registration, delivery of the program, to include e-books.
Lifetime Access – where appropriate, Brighton will provide lifetime access to courses when certificate renewals are necessary to maintain certification and employment.
*Student success coach, personality assessments, and employability team may not be included in all partnerships. The services may duplicate agency efforts and if necessary, can increase program delivery cost.
Overview
Brighton Program Details
Brighton courses are primarily for career and technical education. Brighton will recognize these credits in one of their associate degree programs as elective credits. Courses included in the accredited program options usually takes about 8 weeks for a student to complete. Standard academic progress requires students to complete 4 submissions per week to stay on pace; each lesson takes on average 2-3 hours to complete. This requirement may be modified based on the contractual structure and delivery of the programs of study.
Education subscription packages will have different training schedules based on the course content and terms of the subscription. Brighton reserves the right to exclude training programs from subscription packages, but the transferability of earned credit into other Brighton programs will still apply, when appropriate.
To review Brighton's accreditation, licensing, memberships, affiliations, programs and policies, please refer to the Course Catalog. Non-accredited programs are offered through a partnership and may not be listed, please ask for additional information on those programs.
Accredited Programs
Accreditation is the analysis and study of the educational programs offered by a college. This means that a group of experts have gone through each program and information pertaining to the institution to validate that the college meets the standards of Accreditation. Brighton Accredited programs are approved under Distance Education Accrediting Commission.
Accredited Career & Technical Education Programs
Allied Health Institute:
Medical Coding and Billing
Medical Office Specialist
Medical Records Technician
Pharmacy Technician
Business Institute:
Business Accounting Clerk
Customer Support Representative Certificate
Cybersecurity:
CompTIA A+ Certificate*
CompTIA Network+ Certificate*
CompTIA Security+ Certificate*
Cisco CCENT*
Cisco CCNA*
Cisco IOS*
Paralegal
Paralegal Certificate Program
Degrees**
Associate Degree in Health Services Management
Business Management Associate Degree
Associate Degree in Paralegal Studies
*Program has prerequisite requirements.
**Certificate courses will transfer into the degree programs, when applicable.
Click on the "National Certifications" tab to learn more.
Non-Accredited Programs
Non-Accredited Additional Training programs have been selected to not undergo evaluation from Accreditation experts. Brighton's focus with non-accredited programs is to offer employability related programs and courses. These courses do not qualify for College Credit.
Non-Accredited Programs
Brighton also offers programs that do not earn college credit but do prepare students for the workplace and can expand previous training and experience to ensure skills are current. There are a variety of programs that can be offered within the following areas:
Automotive
Computer Fundamentals
Database Technologies
Drone
Home Construction Certificates
Leadership and Management
Manufacturing
Networking Office Productivity
Office Productivity
Personal Productivity
Professional Development
Programming and Development
Safety and Compliance
Web and Graphic Design
Correspondence
Allied Health Institute – Brighton's Allied Health programs teach students the skills needed to succeed in the growing healthcare industry.
Medical Coding and Billing
Medical Office Specialist
Medical Records Technician
Pharmacy Technician
Automotive – This course of study assists students with entry-level employment in automotive or diesel technician fields. Modules include the Fundamentals of Automotive Technology and Medium/Heavy Duty Vehicle. Training is aligned to NATEF Automotive Standards and prepares students for the ASE Certification exam so they can secure a position to fulfill the hands-on requirement for industry certification.
Business Institute – Ideal for those who wish to increase their skill levels, these courses equip students to become more productive in the world of business.
Business Accounting Clerk
Customer Support Representative Certificate
Home Construction Courses – Brighton offers certificate programs that prepare students for entry-level employment in home construction. The program introduces building materials, techniques and work practices, hand and power tools, basic carpentry, and the importance of building materials, plans, specifications, and codes. Architectural drawing is a prerequisite for all other modules. Modules include:
Architectural Drawings
Demo and General Construction Laborers
Painter's Helper
Plumber's Helper
Electrician's Helper
Carpenter's Helper
Paralegal Certificate Program
Paralegal – This certificate program is designed to satisfy part of the educational requirement of the National Association of Legal Assistants (NALA).
National Certifications

Brighton has partnered with the National Healthcareer Association to provide the following National Recognized Certifications. NHA certification exams are NCCA accredited, ensuring the highest quality standards.
Pharmacy Technician ExCPT
Most pharmacy employers seek applicants with a certification, and many mandate it as a requirement. Taking the ExCPT exam and earning your CPhT certification from NHA can help you stand out and set you up for success.
Pharmacy Technicians are sought-after professionals in pharmacies located in hospitals, drug stores, doctors' offices and grocery stores. With a CPhT certification from NHA, you'll have the credentials you need to invest in your future and prepare for a rewarding career as a Pharmacy Technician.
Medical Coding and Billing CBCS
Individuals with a CBCS certification from NHA gain access to the knowledge and training they need to prepare for a rewarding and meaningful career as a sought-after Billing & Coding Specialist.
Billing & Coding Specialists have an expansive range of opportunities for employment. The skills learned through the NHA CBCS certification are essential to hospitals, physician offices, surgery centers, nursing homes, dental offices, home healthcare agencies, mental health facilities and even insurance companies and consulting firms. Open the door to a rewarding career path by becoming a CBCS. Don't wait another moment to change your life.
Medical Records Technician CEHRS
The security, completeness and accuracy of patient data are critical. In the healthcare industry, Electronic Health Records Specialists serve an important role, which is why most employers require certification. The CEHRS is a nationally-recognized credential that can set you apart.
Medical Office Specialist CMAA
As a Certified Medical Administrative Assistant (also called a Medical Office Secretary or Medical Office Assistant), you'll keep healthcare offices running efficiently and effectively. This is a highly-rewarding profession – and not only monetarily. Medical assistants are often the first to greet and help patients, and can help set the stage for a patient's experience.
Medical assisting is one of the fastest-growing careers in America. By becoming a Certified Medical Administrative Assistant (CMAA), you'll have the recognized credentials healthcare employers are searching for now. Don't wait a moment longer to change your life — start your path to becoming a Medical Assistant!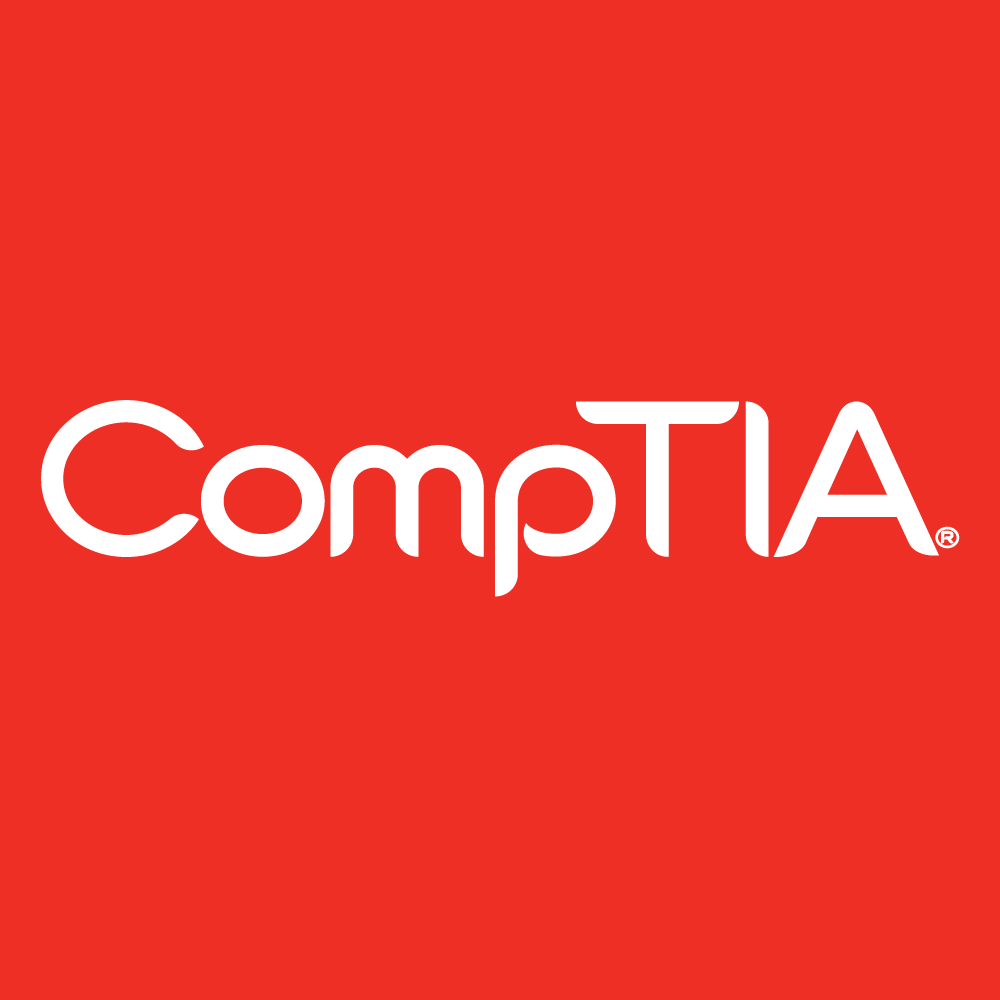 Brighton provides all Career and Technical education students who enroll and graduate in the A+, N+, S+, CISCO, CISSP programs a Voucher to sit for the CompTIA related National Certification exam!
Partner Pricing Models
Site Licensing Model:
Site License gives the agency's clients, like job seekers and employees, unlimited access to selected training programs from Brighton and LearnKey.
Unlimited access is over a set length of time, to be agreed upon, maximizing training opportunities and controlling budgetary through an agreed upon an access rate.
The agency will handle student enrollment, on-boarding and support.
License will not include behavioral assessments, Employability team services and industry certification tests. Students will receive a certificate of completion from Brighton.
Budgetary considerations will consider anticipated amount of students/users and requested supplemental services like student success coaches, behavioral assessments, Employability team services and industry certification tests.
License pricing will be one-rate for the agreed upon window of time.
Subscription Model:
Program Subscription: allows agency to promote Brighton and LearnKey programs to those it serves, like job seekers and employees.
Subscriptions allows agency clients to enroll into one program of study for 6-months. Access is limited to the subscription period and requires renewals to keep students active beyond the 6-months. If completed before the end of the second subscription time, a second course may be taken in the remaining contracted time.
The agency will work with Brighton on enrollment, on-boarding and student support.
Subscription will not include behavioral assessments, Employability team services and industry certification tests. Students will receive a certificate of completion from Brighton.
Subscription charges are to be paid upon individual enrollment.
Supplemental Support Services: Additional services can be provided to fill in the gaps and to assist your agency with supporting students through a program and as they seek employment. These services will impact the license or subscription rate.
Student Success Coach: A Brighton team member that provides on-going communication and support to students in an effort to keep them on-track toward program completion.
Employability Coach: A Brighton team member that provides assistance with cover letter and resume writing and as graduation arrives, they assist the student in locating job opportunities and preparing for an interview.
ProScan Placement: A behavior assessment that can be administered to students to help them to better understand who they are and what motivates them. It is normally used in conjunction with the student success coach and Employability team to provide insight and clear direction in assisting the student toward their goals.
Industry Certification Tests: some programs the industry certification can be provided through Brighton and LearnKey, but as this is an additional offering inclusion can be optional. Some fields may be satisfied with a college certificate of completion, which all graduates receive.
Becoming a Partner
BECOMING A BRIGHTON PARTNER
Discuss the needs of your agency and the individuals you support with a Brighton Representative.
Indicate programs of interest.
Review any concerns and work with the Brighton Representative on considerations and solutions for areas like:

Funding/Budgets
Preferred Programs
Services provided or needed
Access to Computers
Other needs

Outline the steps in establishing a partnership agreement, like board approval, a Memorandum of Understanding or contract.
Draft, review and complete necessary partnership steps to begin enrollment of students.
Brighton Representative will remain point of contact during this process to create the partnership and afterwards to ensure that the institution and students are satisfied and successful.
To learn more about partnering with Brighton, please fill out this form:
WE LOOK FORWARD TO PARTNERING WITH YOUR SCHOOL FOR THE SUCCESS OF YOUR STUDENTS!